A few days ago from Frost & Sullivan's research analysts learned that the lightweight automotive materials market in 2010 reached $ 38 billion in revenue, and estimated that in compliance with the requirements of environmental protection regulations, by 2017 the number is expected to reach 95.34 billion US dollars.
Governments around the world have passed laws that require reductions in fuel consumption and/or carbon emissions. Since the weight of the car has a direct effect on its fuel efficiency, these laws allow the automotive industry to replace heavy materials in certain systems with lighter alternatives, which in turn leads to reduced vehicle weight. FrostSullivan pointed out that if the car's powertrain is also shrinking, the car's weight can be reduced by 10%, can achieve fuel savings of 5% to 7% (in MPG).
Sandeepan Mondal, FrostSullivan's senior research analyst, said: These laws also prompted automotive OEMs to seek innovative solutions to comply with legal regulations and still remain profitable.
For example, the European end-of-life vehicle directive has forced automakers to minimize the amount of waste they manufacture when the end of their useful life is approaching. On the one hand, the directive encourages the use of lightweight, recyclable materials in passenger vehicles; on the other hand, it also hinders the market growth of thermoset materials and carbon composites.
Although lightweight materials can indeed reduce the overall weight and carbon footprint of a car, it also significantly increases the cost of the car. The Frost Sullivan report believes that the business of OEMs and Tier 1 suppliers has been severely affected in the economic downturn, so under this unfavorable economic conditions, they will not be very likely to be keen on metal-based assembly. Business transfer to alternative material assembly.
According to Frost Sullivan's assessment, the lightweight automotive metal materials market in 2010 had revenues of US$206.81 billion and output of 10.3 million metric tons. The company expects that the automotive metal materials market will grow at a CAGR of 16.4% and increase to US$59.805 billion in 2017. Aluminum has always maintained a leading position in the use of automotive metal materials, both in terms of value and usage.
FrostSullivan also pointed out that external and white body components may witness more metal-to-metal substitutions. Aluminum is still the material of choice for body panels, and for high-strength structures, advanced high-strength steel (AHSS) is expected to replace lower-grade steel.
According to Frost Sullivan's assessment, the automotive plastic materials market had a revenue of 17.30.5 billion U.S. dollars in 2010, and the output was as high as 5.5 million metric tons. The entire automotive plastic materials market is expected to grow at a compound annual growth rate of 10.8%, and in 2017 it will grow to $35,526.2 million. Polypropylene has always maintained a leading position in the use of automotive plastic materials, both in terms of value and usage.
FrostSullivan pointed out that the internal and under the hood components may witness more plastic-to-plastic alternatives. However, in light of the continuing trend of reducing the weight of automobiles, most plastics will be used to replace metal components.
Among all the lightweight materials, aluminum has a leading position in terms of consumption and revenue; and polymers are mainly due to their lower cost-performance ratio (depending on the size, shape, and complexity of the components). More adoption. However, the adoption rate of plastics will be lower in structural components that require strong impact resistance.
The government departments of various countries in the world are constantly improving the standards of fuel efficiency and carbon emissions, but China has paid more attention to the energy conservation and emission reduction of automobiles than any other country. Chinese automotive OEMs are aggressively developing advanced materials and technologies to help reduce vehicle weight and meet emissions and fuel efficiency requirements.
we produce a huge range of products and are continually expanding our services to customers. This area shows images of some of our recent work to show the scope available to our clients. This is just a sample of what we can do, so please contact us for more information.
Material:Grey iron
Casting weight range:1-500kgs
Process:casting+CNC Machining
Application:Machinery
Market:Europe,America
Baoding Henglian can supply the following castings
1:grey iron castings:DIN1691-85, GG15,GG20,GG25, GG30,GG35,
2,Ductile iron castings:ASTM A536-84,GRAND 60-40-18,65-45-12,80-55-06,100-70-03
3,Malleable iron castings:DIN1692-82 GTS-35-10
4,carbon steel and alloy steel castings
5,brass castings,bronze castings and aluminum castings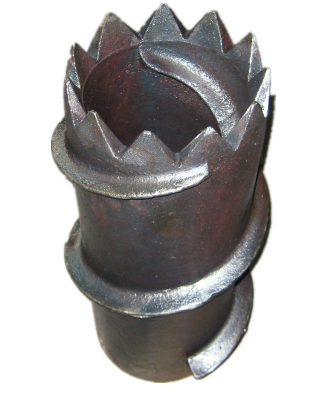 Sand Casting Foundry,Sand Casting,Ductile Iron Casting,Steel Casting
Baoding Henglian Mechanical Co.,Ltd , http://www.hengliancasting.com