From the tracking of the nine Taiwanese LED chip companies in October, the total revenue reached NT$4,086 million, up 7.47.9 month-on-month. Taiwan's LED packaging companies recorded a total revenue of NT$5.44 billion in October, down 5.07 points from the previous month. The market performed well, some chip manufacturers entered the Korean TV supply chain, and with the promotion of the Lunar New Year in January, LED chip companies rebounded in October. However, the fourth quarter was the traditional off-season of backlighting, and the demand for mainland TV was sluggish, which had a certain impact on the LED packaging factory in Taiwan.
The world's top ten LED lighting manufacturers have a market share of 69, mainland and Taiwanese companies still have opportunities; in October, global LED bulb retail prices fell slightly, 60w rose slightly; FlashLED market continued to expand, vertical and flip-chip structure two chip camps FlashLED market.
An important reason for the rapid growth of LED lighting products is the rapid decline in prices. The lowest price for replacing 40w products in the US has dropped to US$9. International companies such as Philips and OSRAM have successively launched low-priced products to stimulate the market. However, it is generally believed that the current price is stable, the price of the bulb terminal is around 10 US dollars, and there is not much room for further decline. The benefit price stimulates consumption, coupled with the effective control of the cost of the manufacturer and the strengthening of internal control. The LED market will continue to grow in 2014. LED lighting exceeds the backlight to become the largest application market. 2013-2016 is the golden development period of LED lighting. The penetration rate will increase from 20 to 45. It is a rare sub-industry with rapid growth and certain certainty.
CNC Hydraulic Plate Drilling, Punching and Marking Machine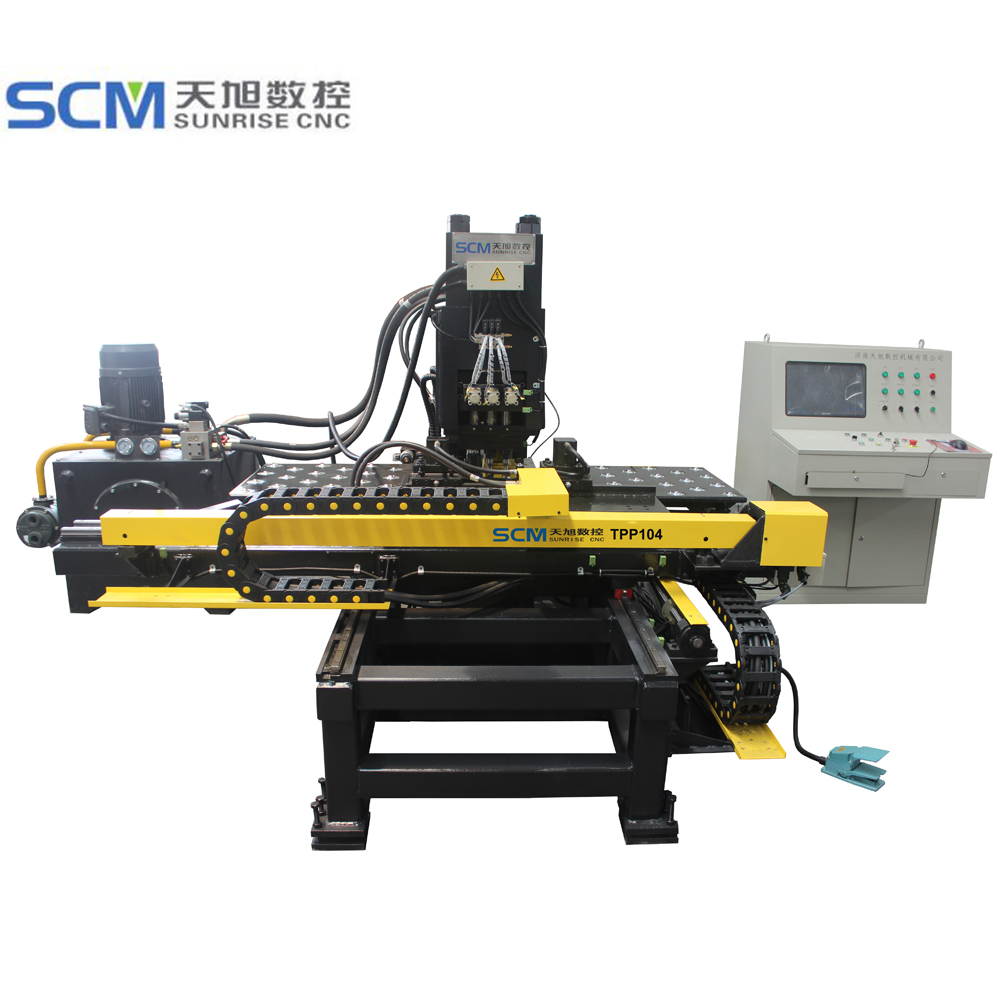 This machine is specially used to punch and mark of joint plate in the field of power and communication tower.
Here is two kind of machine for metal marking, one for angle steel marking, another one for metal plate, it's according your demands and workpiece shape, we can recommend suitable model. Also we have separated marking machine for angle, it's more convinient and high efficiency and more accuracy.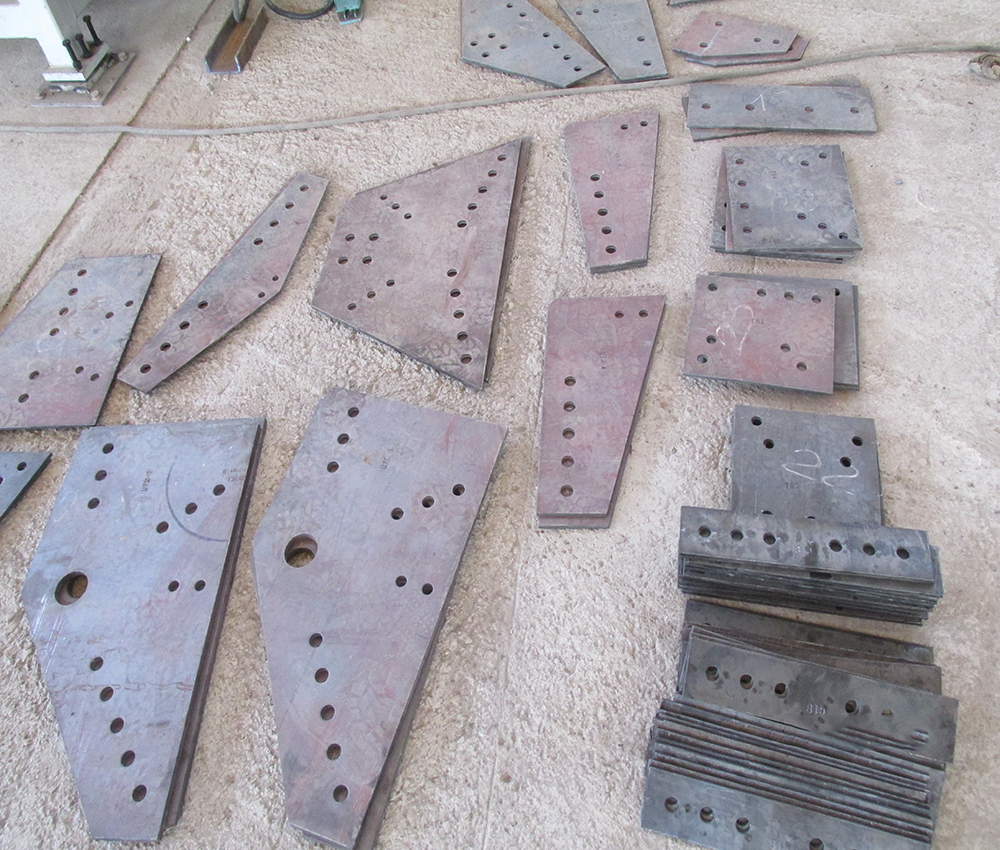 1. The machine-frame is made by C-type plate welding, with good rigidity and big handling space. The machine sets three die-stations (among them, one is the marking die-station), automatic switching die-stations. Clamping system can adapt to different work piece, with zero baffles as datum mark, and work piece supported by rolling-ball working table. Axis X & Y action should be controlled by servo motor and ball-screw driving, and double-axis CNC system controls the position of punching, so as to make the whole machining process automatically; operator may input the sizes of work piece to computer for repeated calling program in the future.
2. Adopt CNC technology, servo motor in feeding, with high efficiency, stable work piece precision.
3. Important functional components adopt modular assembly, easy to repair it.
4. Carry out punching and marking on the one plate.
5. Drilling unit has the functions including rapid falling, slow work-feeding and quick feeding back to improve working efficiency.
6. Easy programming, may input the diameter of holes, position and the quantity of work piece to computer, and also may use the program generated by lofting software, or adopt direct conversion CAD/CAM.
7. With function of self-diagnosis for failures.
8. Lighten the working strength of workers.

CNC Angle Line
The angle line is a professional automatic machine for marking, punching and cutting of angle bars of power transmission tower and telecommunication tower. It includes 6 parts: Material-uploading, infeed conveyor, main machine body, outfeed conveyor for finished angle bar, hydraulic pneumatic system, electric control.

Plate Marking Machine,Plate Laser Marking Machine,Plate Fiber Laser Marking Machine,Plates Laser Marking Machine
Shandong Sunrise CNC Machine Co., Ltd , http://www.scmcnc.com