The battery life of mobile devices has always been one of the concerns of users. With the release of Windows 10 Preview 16179, Microsoft has finally turned on the power adjustment function of Win10, which can adjust the CPU power consumption of the background process. Extend battery life.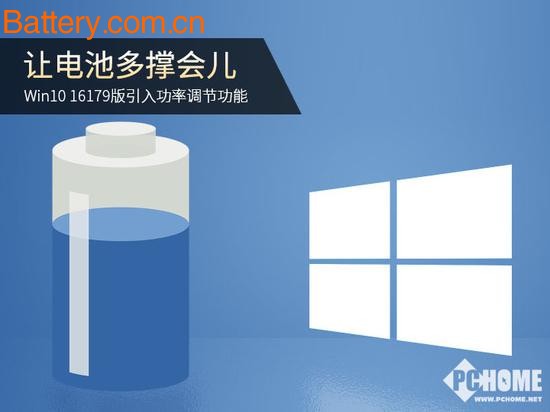 For computer users, whether it is a portable device such as a desktop or a notebook, in most cases, it is in a multi-tasking collaborative state, that is, running multiple applications at the same time. Even if some applications need to be used for a long time, users rarely use them when they need to be turned off. When they are used up, they are usually turned off after startup. When they are not used, they are minimized. Especially for some large tool programs, it takes time to open and close itself. Users also need to recall related files. Frequent startup and shutdown will affect work efficiency, so few people do this at work. However, when multiple applications are running at the same time, it will have no small impact on the battery life of the device, because once these applications are turned on, they will continue to run and consume power.
Is it necessary to support the battery for a longer period of time, or to work efficiently? This trade-off may soon be no longer difficult to choose, because Microsoft is trying to improve the power consumption of multi-tasking from the ground up, allowing users to extend battery life as much as possible in the usual mode of operation. This is the Power Throttling feature that was launched in the newly released Windows 10 Insider preview. It simply means that all running programs are identified by technical means, so that the program being used remains current, while other programs will Enter the background mode and transfer the assigned CPU to the power saving mode. This eliminates the need to repeatedly start the shutdown process, and allows the battery to spend more time. It is reported that this feature can save up to 11% of CPU power consumption in Microsoft internal testing.
Note: Power Throttling is the temporary name for this feature and may change before the next Windows 10 update is released.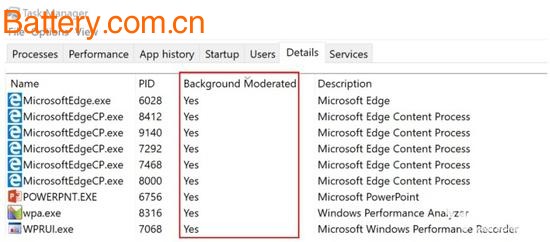 After upgrading your notebook and tablet to Win10 Build 16176, open Task Manager to see which processes are in a power-tuning environment in the details section.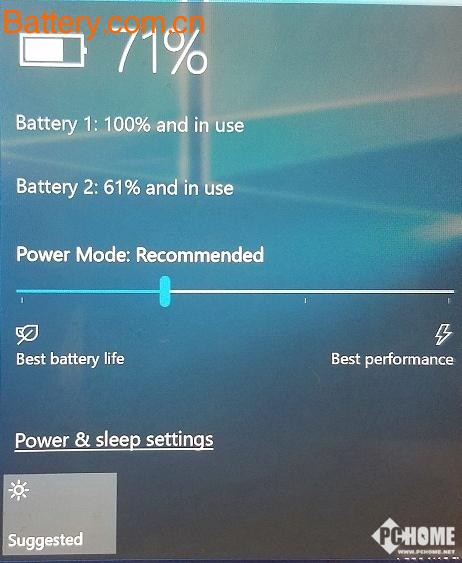 By default, this feature allows Windows 10 to automatically manage all running applications. If you encounter an application that needs to be up and running at all times, you can exclude the specified application through the Settings - System - Battery option, or you can change the power mode. To turn off the power adjustment function and put the system in the best performance mode.
It should be mentioned that currently this feature only supports processors with Intel Speed ​​Shift technology, which is Intel Core 6 (and later) processors. Mobile devices using other processors need to wait for the previous one. This feature can only be used for a while.
Jin Yuankang Industrial Co., Ltd. after 20 years of development, currently in electroplating chromium pearls has accumulated rich experience in the electroplating process, pearl chrome electroplating is a color material surface appears, it is with fluorescent whitening agent composition, surface reflection of Pearl like luster, with light red meat. The company can provide a set of plastic injection processing, Vacuum Plating , ABS plastic water plating, Nickel Free Plating on plastic, metal and plastic gold silver and other precious Metal Plating processing services, electroplating surface treatment processing industry leading enterprises.
Factory management in strict accordance with the operation of the ISO system, with advanced automatic production equipment, complete quality management system, standardized industrial plant. At the same time supporting laboratory / laboratory, salt spray testing machine, high and low temperature testing machine, film thickness tester, hardness and wear resistance test and a series of instruments. The main processing ABS plastic shell plating processing, electrical accessories, electroplating processing, digital and mobile phone key plating processing, electroplating crafts processing, a large sign of electroplating processing, automobile and accessories plating processing, electronic plating processing, air-conditioning accessories processing, instrument shell plating and electroplating industry, switch panel plating processing, electroplating processing headset accessories, beauty equipment shell electroplating processing, Plastic Plating processing, razor shell plating processing, perfume bottle locks, electroplating processing, electroplating processing gear jewelry electroplating processing.
Vacuum plating Department: the use of international advanced electroplating equipment, efficient and clean production workshop, with UV plating based, according to the requirements of the guests on the processing of the product two coated with more than two baked or multi baked. We are able to process Plastic silver, gold, color, rose gold, and other colors of the plating, as well as transparent plating, non conductive plating. General plating materials are ABS, ABS/PC, PC, PMMA, PA, PP, etc..
Plastic injection can undertake ABS material, spraying PC and PP materials, various color oil, UV paint, rubber oil, PU coating, for the headset industry, speaker products, perfume accessories, switch panel products, electrical and electronic products etc..
Plastic water plating: its own drawing department, laser engraving machine, the Department of oil painting, painting room. The main types of plating trivalent chrome, black chrome, pearl nickel, semi light Cr / Cr / Ni, light gun color, black color, 24 karat gold, gold pearl pearl / guns, imitation gold, platinum, silver thickness, mass processing of thick nickel chrome wire drawing, wire drawing, antique brass color. Factory supporting sealing nickel electroplating pieces of plastic cylinder, can reach higher test requirements; we have no mature plastic nickel plating production line, with high-end mobile phone, headset, jewelry, beauty and other customers, products in full compliance with the standard. For PC+ABS and ABS+TPR materials, we have the perfect process and control capability of the Two-color Plating.
Advantages of the characteristics of the factory:
Our factory plating and supporting a complete range of technology, give you worry about the one-stop service.
All products are in line with the EU ROHS environmental standards, nickel free plastic plating standards.
Production of high degree of automation, fast shipping; all plating products shipped to the full inspection, to give you a good quality assurance.
Exquisite workmanship, strong technical strength, can be difficult to implement various types of products processing.
Professional service team, to your satisfaction with the sales and after-sales service.
We will be "excellent quality, reasonable price, fast delivery, warm service", welcome all new and old customers to negotiate cooperation.
Pearl Chrome Plate(Environmental)
Pearl Chrome Plate,Environmental Pearl Chrome Plate,Electroplating Pearl Chrome Products,Bright Chrome
Jin Yuan Kang Industry Co., Ltd. , http://www.jykplating.com