Dongfeng Tianjin and Dongfeng D9 12-ton water truck
The sprinkler must be familiar to everyone. It is the most common type of municipal sanitation vehicle. In the greening environment, the sprinkler plays a vital role. Today I will take you to understand that the best among many sprinklers-the same As a brother product, the advantages of Dongfeng Tianjin and Dongfeng D9 sprinkler are compared.
Yan value and honest and honest, whichever is the better
Dongfeng Tianjin, as a high-end product in the single axle of Dongfeng Commercial Vehicle, first entered the market step by step. It was praised by many card friends for its high face value and high configuration. The cab adopts a vertical A-pillar design, which is combined with the multi-faceted combination. Mirror to minimize driving blind spots and make driving safer. The combination design of headlights, turn signals and driving lights not only ensures the safety of driving, but also greatly enhances the appearance of the vehicle.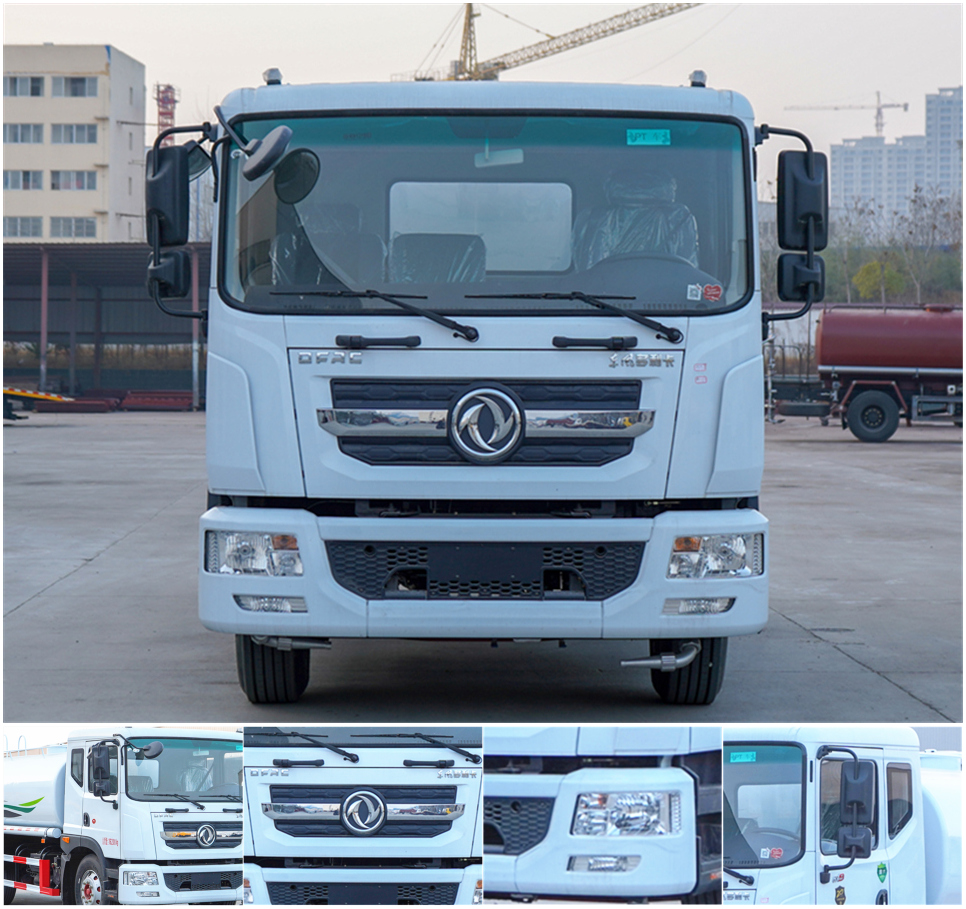 Dongfeng D9 appears on the market as a "national character face", representing honest and honest. In terms of details, the cab is mainly dominated by straight lines, and the overall lines form a "U" shape; a bold and widened chrome strip fits The logo of Shuangfeiyan, representing the Dongfeng logo, embodies the pure Dongfeng blood of Dongfeng D9.
Hardware configuration is just needed, practical is the last word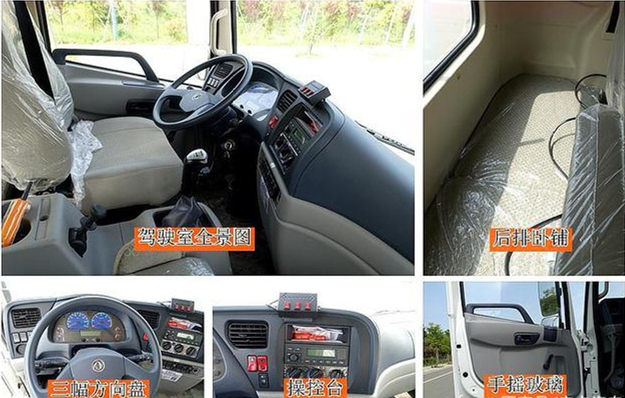 Dongfeng Tianjin and Dongfeng D9 have the same thing in terms of cab space. They are spacious, with half-row cabs, where drivers can sleep in a sleeper. The color of the interior is mainly dark and dark beige, which is resistant to dirt and practical.
In terms of driving experience configuration, Dongfeng Tianjin is equipped with hand-window windows. This is also the place where Dongfeng Tianjin has not been improved after several replacements. However, Tianjin National Six models come out, these configurations are all Was "arranged clearly." In terms of space, there is no problem with the three-person driving; in terms of direction control, Tianjin uses a three-spoke steering wheel, which is convenient and safe to operate; the instrument panel tachometer and speedometer are symmetrically distributed to facilitate the driver to observe the driving situation.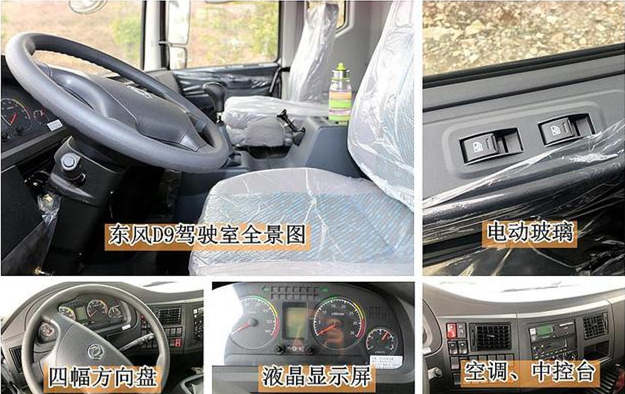 Dongfeng D9 is listed later than Tianjin, and its market share and recognition are far better than Dongfeng Tianjin. As a competitive model of Dongfeng Tianjin, Dongfeng D9 starts with configuration details and starts from practicality. Dongfeng D9 adopts electric lifting glass and central control lock, which is fashionable and convenient. Four-spoke steering wheel, stable and safe operation. The tachometer and speedometer are evenly distributed on both sides of the instrument panel, and the LCD screen is designed in the middle to make the reading clearer.
Dongfeng Tianjin has been recognized by the majority of card users with a reputation for practicality and quality, but it has been gradually replaced by similar products in terms of interior decoration and small details. However, the new Tianjin solution for the National Six model launched in Tianjin in 2019 In addition to the previous shortcomings, it is also equipped with an airbag seat.
The Dongfeng D9 sprinkler is equipped with a 10-ton Dongfeng Dana rear axle and a speed ratio of 5.57. The load-bearing performance is trustworthy; 8+8 double-layer leaf springs reduce the bumpy feeling of the vehicle during driving; strengthen the double-layer beams, add The 10-ton rear axle makes the load-bearing capacity stronger; 10.00R20 steel tires can easily solve all kinds of road conditions and ensure safety during driving.
From the above introduction, it is not difficult to find that Dongfeng Tianjin and Dongfeng D9 sprinklers have many similarities, but there are also differences. The Dongfeng Tianjin sprinkler, which was listed as an old brand early, did not have "coldness", and it was very popular with card friends with the Sino-Japanese joint venture Cummins engine. It is still the leader in the single bridge; the brother product in the same door, Dongfeng D9 is due to the late listing It takes time for market recognition, but Dongfeng D9 is even better when it comes to economic benefits and heavy load climbing. Both have shortcomings, how do you think

Car buying hotline sales manager: Manager Wang
Hubei Tongwei Special Purpose Vehicle Co., Ltd.
Chache Bar Tacking Sewing Machine including CC-430D and CC-438D, automatic loop attaching machine for sewing the belt loop. This bar tacker installed with high speed lock stitch sewing nose, can finished the full working process (cutting, curving bar tacking and folding) in one operation with high efficiency and high precision.
Bar Tacking Sewing Machine
Sewing Machines Industrial,Automatic Industrial Sewing Machines,Automatic Bra Snap Sewing Machine,Industrial Sewing Machine
Shenzhen Chaocheng Sewing Technology Co., Ltd , https://www.cn-chache.com