[ Instrument Network Instrument R&D ] On July 23, 2020, Shanghai Metrology Institute participated in the national key R&D program "Manufacturing basic technology and key components" key special project "Silicon-based MEMS high-aspect-ratio three-dimensional structure interference microscopic non-destructive The "Measurement Technology" project kick-off meeting was successfully held at Nanjing University of Science and Technology. Relevant leaders and personnel from the Industrial Development Promotion Center of the Ministry of Industry and Information Technology and the project lead unit Nanjing University of Science and Technology attended the meeting, and the project leaders and research backbones of the project team attended the meeting.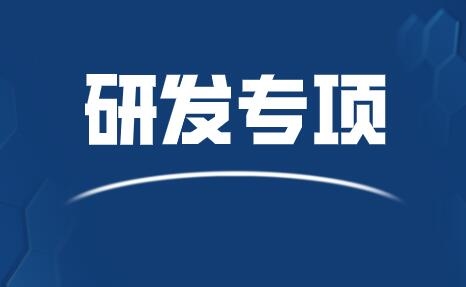 The third topic "Measurement System Traceability, Calibration and Error Compensation" undertaken by Shanghai Institute of Metrology will focus on "Measurement Traceability and Key Technical Index Verification of Silicon-based MEMS High Aspect Ratio Three-Dimensional Structure Measurement System" to develop high-precision depth and width. Research on the design, processing and calibration technology of the standard model, and realize the traceability, calibration and error analysis of the non-destructive measurement system developed by the project with the accurately assigned standard model, and provide measurement guarantee for the development of the project instrument and the key technical indicators . At the meeting, Fu Yunxia, ​​the person in charge of the project, the director of the Shanghai Institute of Metrology, and a professor-level senior engineer, first made a comprehensive statement on the background and significance of the subject, research goals, overall ideas of the subject, schedule and other aspects, and organized and managed the subject , Basic guarantee and milestone assessment, etc. were reported and explained. The experts at the meeting carefully considered the contents of the subject, and while generally affirming the implementation plan, they also put forward some practical and feasible improvement suggestions to further improve the implementation route and plan of the subject.

In recent years, the Shanghai Institute of Metrology has focused on strategic emerging industries such as integrated circuits, commercial aircraft, new energy vehicles, and high-end manufacturing. It has focused on production line business docking, industry-university-research integration, and joint laboratories to provide for the construction of Shanghai Science and Technology Innovation Center. Metrology technical support services. At the same time, facing the key technical difficulties and technical bottlenecks in the development of the industry, we have successively carried out national and local key national and local key scientific and technological projects such as national major instrument development special projects, national key research and development plans, major national defense metrology projects, science and technology projects of the State Administration for Market Regulation, and major science and technology projects of the Municipal Science and Technology Commission construction project.
Honda Base Plate Carbon Fiber,Carbon Fiber Front Lip,Carbon Fiber Base Plate,Carbon Fiber Base Plate Modification
Hunan Province Yuhang Auto Parts Co., Ltd , https://www.yuhangparts.com