On February 19, 2013, Zoomlion of the construction machinery industry welcomed the "600 million yuan" in the new year of the Spring and 358 mechanical equipments with red hangings, from Zoomlion Technology Park, Quantang, Lancang River, Changde and other parks respectively. Huge and swiftly driven out of the gate, rushed to home and abroad and will soon deliver to more than 150 customers.
According to information provided by Zoomlion, the company's equipment for the new year's opening ceremony for red launches covered a full range of products such as concrete machinery, engineering lifting machinery, construction lifting machinery, environmental sanitation machinery, earth-moving machinery, fire-fighting machinery, and road machinery. More than 600 million yuan. Products include many of the world's best and most domestic, the world's largest tonnage truck cranes, global market share of the first mixer, domestic sales of the first on-board pump, the fastest growing domestic sales of excavators are among them.
In 2012, Zoomlion's production and sales were booming. As the only company in the industry with double-growth revenue and net profit in the first three quarters of the year, China United's performance has consistently topped the industry's top ranking. This time, China's Zoomlion received a 600 million profit. It is expected to continue its turbulence in 2013.
According to Guo Xuehong, vice president of Zoomlion, in 2013, Zoomlion will continue to unswervingly adhere to the principle of uncanny operation. Grasping the current period of strategic opportunities, striving for progress and achieving quality growth; and persisting in deepening reforms. We will implement the market as the center, the technology and the talent as the fundamentals, and improve the innovative management model. We will unswervingly work hard, skillfully and quickly. Finally, Guo Xuehong stated that 2013 is a key year for Zoomlion, which is adhering to the core concept of "To be honest and free from obstacles" and from "Excellent" to "Excellence" and to the world's top three targets for construction machinery companies.
Product Description
Grinding Glass Microsphere
1. To select glass beads in types, sizes and quantity in accordance with viscosity, rigidity and dispersal of the grinded materials.
2. To clean glass beads and mill's inside before the grinding processed.
3. To input the grinded materials firstly and a curtain amount of glass beads later. To add continuously glass beads till 70%~80% of the mill is full.
4. To forbid to keep glass beads funning with little grinded material for a long time, as the glass beads inside the mill are easily broken at high speed operation.
5. To add new glass beads to ensure the quality and efficiency of grinded materials.
Grinding glass beads are mainly used for the disperser, grinding media of industries, such as coloring, paint, ink, coatings, resins, chemical engineering, with the advantages of smooth surface, even size, high hardness, good chemical stability. Thanks to the characteristics of heat-resistant, wearable, compression strength, the filling-type bead could be used to improve glass fibre reinforced plastic, rubber, and so on.
The glass bead can be produced based on the standard of countries or areas, such as EN1423/1424, AASHTO M247, BS6088, JIS R3301 and KS L2521 etc.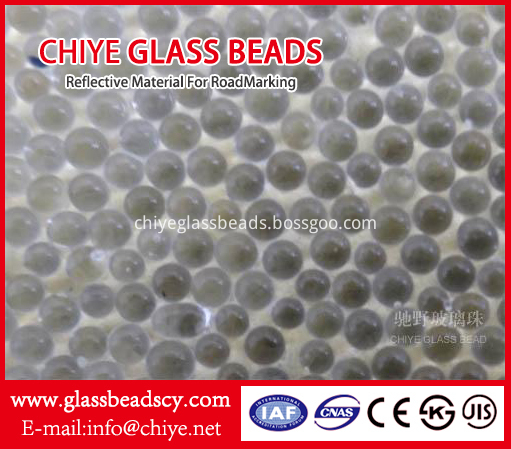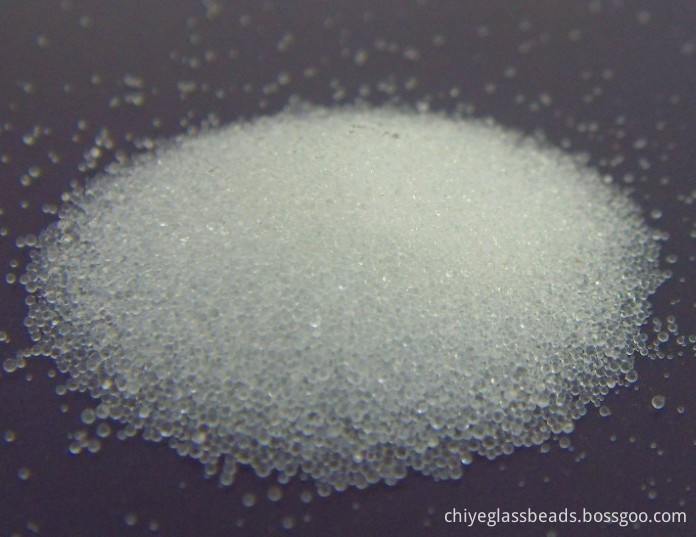 Grinding Glass Beads,Grinding Glass Beads Borosilicate,Grinding Glass Beads Road Marking,Gj-I Grinding Glass Beads
CHIYE GLASS BEAD (HEBEI) CO., LTD , https://www.chiyeglassbeads.com