There are many types of mica pipes. Different categories have different uses. I will briefly introduce the categories and uses of several types of mica pipes for everyone:

1. The 5931-2 shellac mica tube is glued into a tube blank using mica flakes and shellac.

2. The 5932-2 epoxy mica tube is made of mica sheet and epoxy resin glued into tube blanks.

3, 5933-2 shellac mica pipe is glued with mica and shellac paint E-glass cloth
The above are all made by hot rolling. The mica tube is suitable for the insulation of the motor outlet sleeve.

The surface of the mica tube should be smooth and free of delamination, and must not contain impurities or gaps. The inner wall is allowed to have slight creases, and both ends should be cut cleanly, but the end slope must not exceed half of the length tolerance.

Yangzhou Rongda Electric Co., Ltd. is a company specializing in the research, production, manufacture, processing and sales of insulating materials. Rely on major cooperative technology research institutes and institutions. Continuously increase technical investment and produce batches of insulation products with excellent insulation properties. Always take quality as the foundation and customer as the center. Improve after-sales service quality. We solemnly undertake if:

1. All of our customers and units purchase products, we all use formal contracts to effectively protect your interests.
2. Any partner who can deliver the goods to the door, we are free home delivery
3. Any product quality problems caused by non-human factors in the purchase of our products, we unconditionally return, refund
4, 24 hours service hotline
Besides NM Steel Plate, HP Wear Resistant Group offers various products of wear plates namely Cr-Carbide Weld Clad Plates, Smooth Surface CCO plate, Heat Treated Wear Plates (AR Plate or Q&T Steel), Casting Plates, Tungsten Carbide Coated Plates in various grade and multiple size options.
An abrasion resistant, quenched and tempered, high strength, fine grained steel Wear Plate and Abrasion Resistant Wear Plate offers lower cost wear protection. With a hardness of 250 to 320 BHN, it will outlast hot rolled carbon plate but can still be drilled, punched, or machined for liners and wear plates. Strength characteristics of this plate make it an excellent choice for structural use.
Provides superior hardness to toughness ratio. NM Steel Plate is liquid-quenched and tempered and through-hardened. The result is a plate with excellent abrasion resistance and high impact resistance. The outstanding wear characteristics can be attributed to the balanced chemistry and very fine distribution of Chromium, Boron, Titanium and Molybdenum. The resulting carbides reinforce the plate structure and provide uniform through-hardness.
Provides maximum wear resistance from impact and sliding. The fine grained, thru-hardened alloy steel chemistry makes this plate have the optimum hardness/toughness ratio.
The Standard grade of NM Steel
DIN: XAR300,XAR400, XAR450, XAR500, XAR600, DILLIDUR400V,DILLIDUR450V,DILLIDUR500V; X120Mn12; 1.3401;
SSAB:400,450,500,550,600;WELDOX700,WELDOX900,WELDOX960;
NF: FORA400,FORA500,Creusabro4800,Creusabro8000;
EN: QUARD400,QUARD450,QUARD500 ; RAEX320,RAEX400,RAEX450,RAEX500;
DUrostat400,DUrostat450,DUrostat500;

JIS: JFE-EH360,JFE-EH400,JFE-EH500, WEL-HARD400, WEL-HARD500; SUMIHARD-K340,SUMIHARD-K400,SUMIHARD-K500

GB: NM360,NM400,M450,NM500,NM550,NM600,NR360,NR400,B-HARD360,B-HARD400,B-HARD450,KN-55,KN-60,KN-63.
Thickness: common 2~100 mm (1~300 mm)
Surface: Clean, finishing, blasting and painting according to customer requirement
Application: Widely used in a variety of architectural and engineering structures,such as
1) metal constructions such as buildings, bridges, ships
2) transmission tower, reaction tower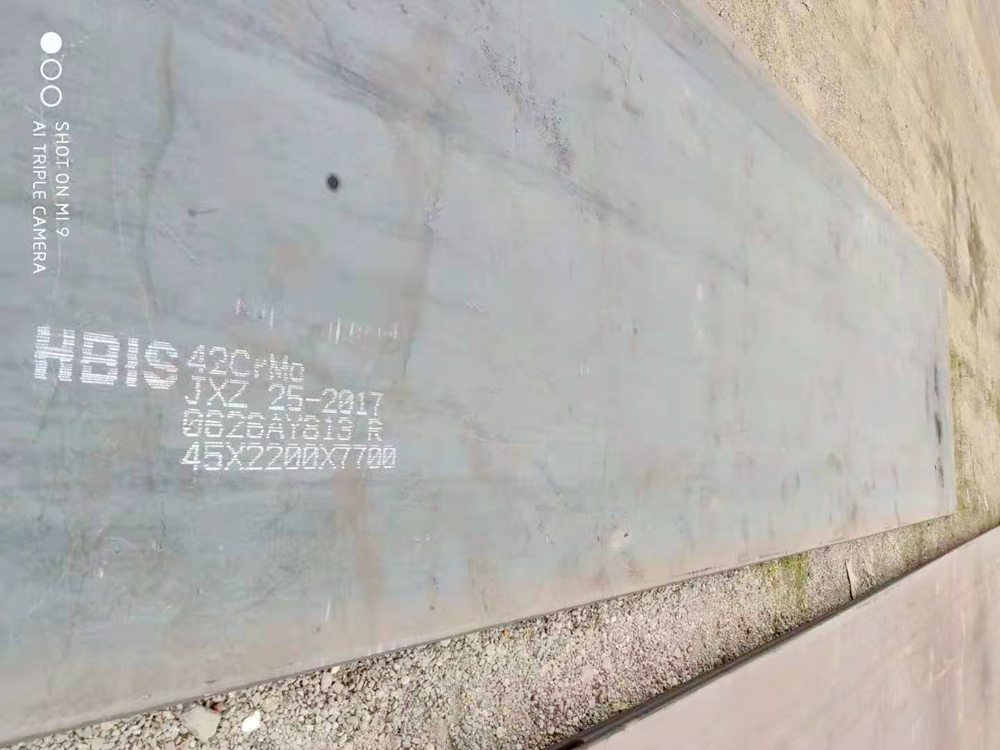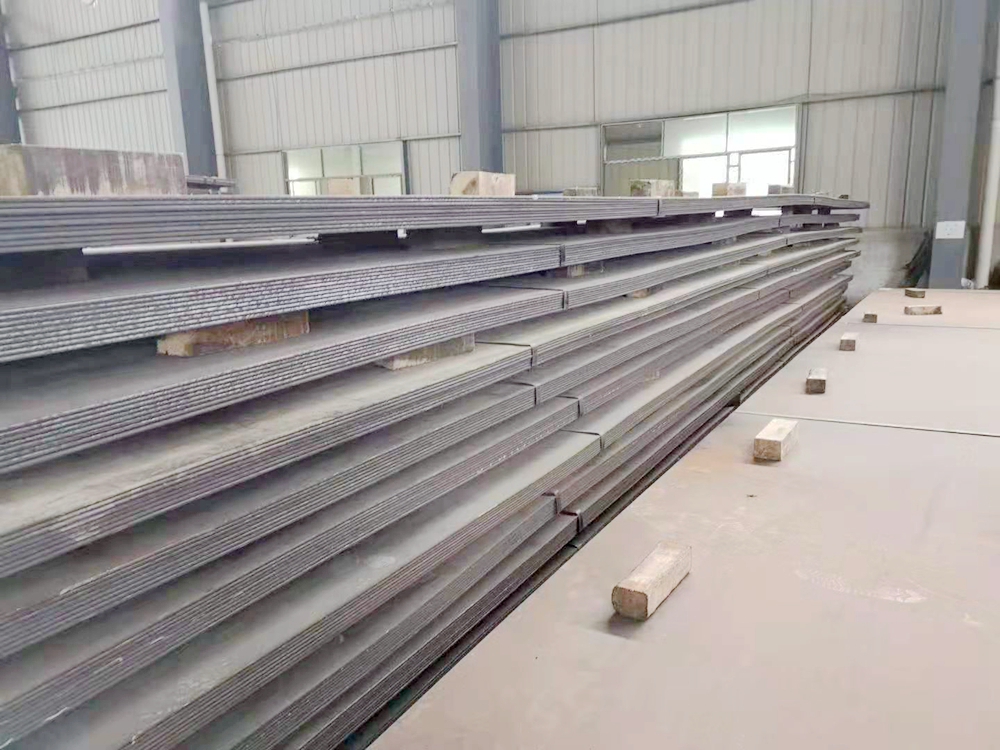 Impact Wear Resistant Steel Plate, NM400 Wear Resistant Steel Plate, Wear-Resistant Steel Plate, Wear-Resistant Steel Plate
HuiFeng Wear Resistant Group , https://www.hpwearsolution.com