Model NO.:

KDE-50LW

Cooling Method:

Water-cooled

Selected Voltage:

380V/50HZ

Noise Level:

Low

Certification:

ISO, CE

Cooling Capacity:

170538kcal/H

Condenser:

Shell and Tube

Application:

Plastic Field, Chemical, Medicine, etc

Transport Package:

Wooden Case

Origin:

China
Type:

Water-Cooled

Unit Structure:

Integral

Compressor Number:

1

Application Fields:

Plastic

Condition:

Used

Compressor:

Screw Semi-Hermetic

Refrigerant:

R22, R407, R134A Can Be Supplied on Request

Trademark:

JECICOOL

Specification:

2130*855*1540mm

HS Code:
50tons industrial water screw chiller with hanbell compressor, Water cooling screw water chillers
Product Description:
Water-Semi-hermetic industrial chiller using advanced production technology, superior quality, compact structure, beautiful appearance. The products can be widely used in plastics, electroplating, electronics manufacturing, pharmaceutical chemicals, food processing, refrigeration and other industrial establishments and guesthouses, hotels, shopping malls, office buildings and other types of civil air-conditioning system.
Unit Features:
1. Using imported international brands BITZER Germany (Bitzer), HANBELL China Taiwan energy efficient compressor matches the quality of the condenser and evaporator, high efficiency, stable performance, low noise, long service life. Industrial PLC central control unit, the energy transfer system with the compressor can be timely and accurate control unit cooling capacity and cooling load matching, to ensure optimal efficiency in order to run the unit, lower operating costs;
2. Within the integrated water; Low temperature, high pressure, freezing, phase, delay start, reverse, overload, motor overheating, oil pressure, and poor treatment a number of security features;
3. English user interface, menu prompts, can be set unit operating status, household appliances of the operating environment;
4. Volume control can be four sections(100%-75%-50%-25%) or three-step (100%-66%-33%) and non-stage control systems;
5. A unique built-in hydraulic system, no pumps are guaranteed to maintain the best lubricating effect of the compressor, oil separator with double filtration, oil filtering effect of good, can play a maximum capacity of heat exchangers;
6. Efficient thread copper tube to enhance heat transfer effects, more energy efficient. Using the latest CAD/CAM design and processing technology CNC machining center produced, compact structure, small volume, durable. U-beam structure of the tubes can be cleaned out within the overall scale, easy maintenance, to prevent refrigerant leakage phenomenon;
7. Use all imports of the corrugates steel pipe and hyperbolic hydrophilic aluminum foil, high-speed drilling, and other professional equipment manufacturers, is more closely exposed pipe and fin, heat transfer more efficient, with a small size, light weight, the advantages of more compact and reasonable;
Application of the water chiller:
JECICOOL brand industrial chiller are the perfect solution for any application, in particular for the plastic field, such as: Injection molding, extrusion(sheet & profile), blow molding, thermoforming, PET, plastic film, and other industrial field: Electroplating (surface treatment), medicine, chemical, hydraulic system, leaser, shoe-making, electronic, print, etc.
Technical Parameters:
 
Parameters

Model

KDE-40LW

KDE-50LW

KDE-60LW

KDE-75LW

KDE-85LW

KDE-100LW

Nominal Cooling Capacity

Kw/50Hz

158.3

198.3

238.6

298.3

338.3

401.2

Kw/60Hz

182

228

274.4

343

389

461.4

USRT/50Hz

45

56.4

67.9

84.8

96.2

114.1

USRT/60Hz

51.8

64.9

78

97.6

110.6

131.2

Kcal/h/50Hz

136138

170538

205196

256538

290938

345032

Kcal/h/60Hz

156520

196080

235984

294980

334540

396804

Input Power

KW

30.9

37.9

43.9

56.8

65

74

Rate Current

A

53.8

65

79.6

95.5

106.8

123.5

Max Start-up Current

A

102.6

132.8

143.5

186.3

213.5

263.2

Power

3PH 380V 50Hz

(

200V/220V/415V/460V50Hz/60Hz

)

Refrigerant

Type

R22

 

(R134a/R407c)

Control Method

 

External-balanced Thermostatic Expansion Valve

Compressor

Type

Semi-Hermetic Screw Type

Start-up Mode

Y-

â–³

Capacity Control

0-25%-50%75%-100% stepless adjustment or 0-33%-66%-100%stepless adjustment

Power

KW

30.9

37.9

43.9

56.8

65

74

Condenser

Type

Shell and Tube

Cooling Water Flow

m³/h

 

50Hz

32.6

41.1

48.7

61.4

69.6

82.3

m³/h

 

60Hz

36.7

45.8

55.1

69.1

78.3

92.7

 

Water Pressure Drop

 

kpa

48

47

48

52

56

57

Inlet/Outlet Pipe Dia.

Inch

3"

3"

3"

3"

4"

4"

Evaporator

Type

Shell and Tube

Chilled Water Flow

m³/h

 

50Hz

27.3

34.2

41.1

51.4

58.3

69.2

m³/h

 

60Hz

31.4

39.3

47.3

59.1

67.1

79.5

Water Pressure Drop

 

kpa

48

47

48

52

56

57

Inlet/Outlet Pipe Dia.

Inch

3"

3"

3"

3"

4"

4"

Safety Protection

Compressor over heating protection, over load protection, High/low voltage protection, flow switch protection, reversed and lacking phase protection, anti-freezing protection, fusible plug

Dimension

Length

mm

1960

2130

2450

2450

2750

2750

Width

mm

855

855

985

985

1050

1050

Height

mm

1540

1540

1600

1600

1600

1600

Weight

Net Weight

KG

820

950

1120

1300

1560

1720

Running Weight

KG

970

1030

1270

1480

1780

1960

Note

1. The above red

 

font parameters for special voltage model need to special order; Cooling capacity of R407C unit will be 5% lower than R22 unit

2. Nominal cooling capacity calculated according to: inlet/outlet chilled fluid temperature: 17

ºC

/12

ºC

; inlet/outlet cooling water temperature: 30

ºC

/35

ºC

3. Working condition: The temperature range of chilled fluid is from 5

ºC

to 35

ºC

; temperature difference between inlet and outlet chilled fluid is from 3

ºC

to 8

ºC

.

4. The temperature range of cooling water is from 18

ºC

to 37

ºC

; temperature difference between inlet and outlet cooling water is from 3.5

ºC

to 10

ºC

.

5. The power distribution and wiring of the installation shall be based on the nameplate or installation instructions of the unit.

 

We reserve the rihgt to modify the above information whithout prior notice
Work Principle


Package & Shipping
Use standard export plywood case with forklift truck feet, easy to load and unload
20 working days to finish the production after receiving the deposit
Shipping by LCL or FCL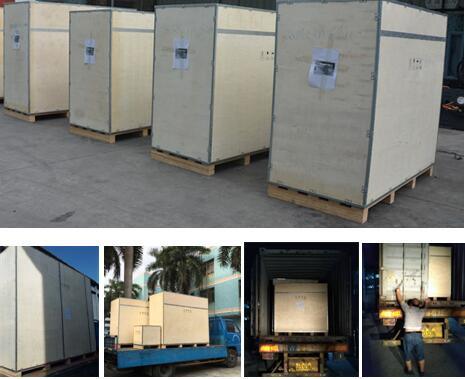 After-sales service:
A. 12 months quality warranty since the date of delivery.
B. All extra parts for the machine can be purchased with agent price from COOLDERE.
C. 24 hours working phone call: +8613829879662, Email/ Skype/Trade manager online to support.
D. Professional technical team and sales person give you regarding troubleshooting procedures via Internet and Phone any time when needed.
E. Free and Professional Training at our Factory under the relaxed condition.
Necessary info to Quote
COOLDERE company have one special engineer team for design, they can make the special solution according to your working need, such as customize cooling capacity, special material for ship use, seawater, corrosive, food industry, juice and wine process and etc. Just tell us:Â 
A. What's your water composition? or industry
B. What's your temperature range?
C. What's your chilled water flow need?
D. What's the working ambient?
E. What voltage do you need?
1. Differing Refrigerants: R22, R407, R134a can be supplied on request
2. Special voltages: 115V 220V~240V 50 Hz or 60Hz (Single and Three Phase) are available then we can choose the right chiller for you.
Factory View: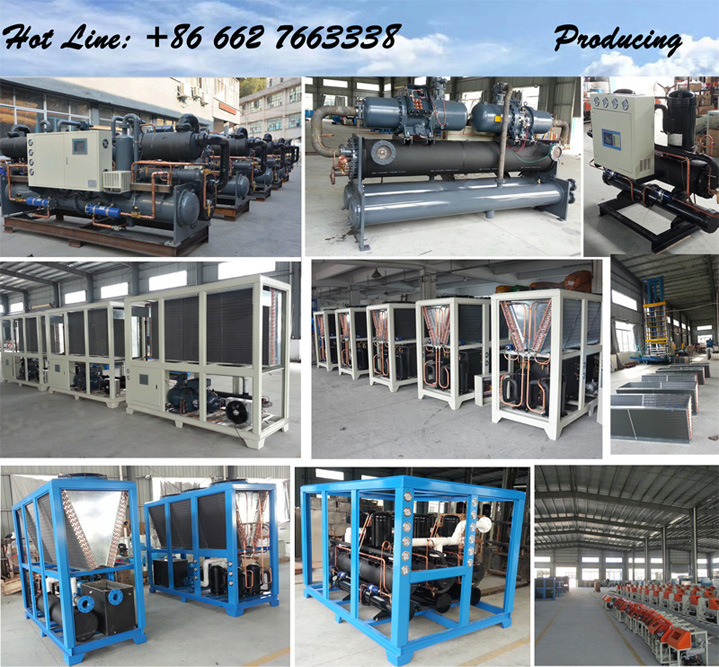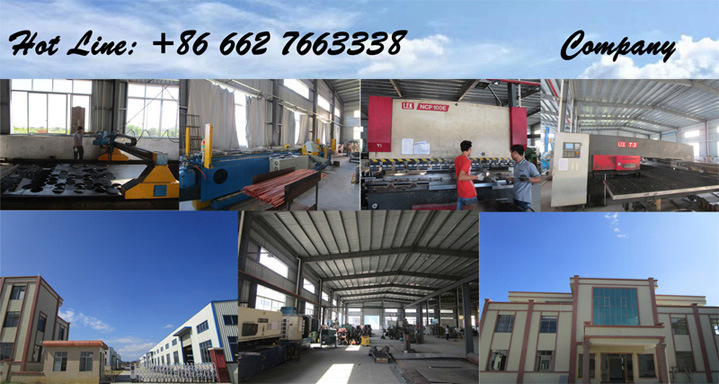 Oil pumps are forced feed to oil to each friction surface under raising oil pressure and ensuring engine oil capacity.
Oil pumps are divided into Rotor Oil pumps and Gear Oil pumps. Most of automotive oil pumps are gear pumps. When the car`s engine begins to work, the engine shaft drives the Oil Pump gear. In high speed operation, it forms a strong positive and negative pressure around the internal and external of oil pump, and the oil is sucked by oil pump, pressuring to the engine parts, so as to realize a kind of compulsory lubrication. And oil pump, here, increase the internal and external pressure difference. The faster the speed, the greater the pressure, and the lube oil floe is faster, more comfortable car run up.
Oil Pump
Oil Pump,Engine Oil Pump,Gear Oil Pump,Hydraulic Oil Pump,Rotor Oil Pump
NINGBO DGOFEN AUTO TRADE CO., LTD , http://www.dgofen.com