Position of Pump Shaft:
Horizontal Pump
Pump Casing Combined:
Verticaljoint Surface Pump
Mounting Height:
Suction Centrifugal
Usage:
Pump, Pumps, Condensate Pump, Ash Pumps, Circulating Pump
Certificate:
ISO 9001, Ce
Pump Type:
Centrifugal Slurry Pump
Color:
Blue, Yellow, and etc
Transport Package:
Packed with Wooden Box or as Customer′s Request
Specification:
CE, ISO, SGS
Origin:
Shijiazhuang, China
          
   China Industrial Water Pump Spare machining Parts
Manufacture of Sand pump, dredging pump, slurry Pump and pump spare parts .

 
Please contact me for more details.   
 
NaiPu Main products
1. AH , AHF,Horizontal Slurry Pump
2. SP Vertical sump pump
3. ZJQ Submersible slurry pump
4. GÂ Horizontal sand gravel pump
5. ZJQ Submersible sand pump
6. WS Dredging pump
7. AF Froth Pump
8. OEM Casting machinery parts 
Main Pump Spare parts :Â 
 Volute liner , Impeller , Back Liner , Throat Bush, Expeller ,Expeller Ring , Stuffing box ,  shaft , shaft sleeve , cover plate , frame plate , bearing housing , bearing assembly, base frame , and so on spare parts.
We can do OEM according your drawing or sample.
Slurry pump spare parts Material 
 
LINERS
IMPELLERS
CASING
BASE
EXPELLER
EXPELLER RING
SHAFT SLEEVE
SEALS
Standard
Chrome Alloy
Natural Rubber
Chrome Alloy
Natural Rubber
SG Iron
SG Iron
Chrome Alloy
or
SG Iron
Chrome Alloy
or
SG Iron
SG Iron
Rubber
and
Nitrile
Options
Ferralium
Hastelloy C
316 SS
W151
Polyurethane
Neoprene
Butyl
Viton
Nitrile
EPDM
Hypalon
Ferralium
Hastelloy C
316 SS
W151
Polyurethane
Neoprene
Butyl
Nitrile
Hypalon
SG Iron
Various grades
MS
Fabricated
Cast Iron
NI Resist
Ferralium
Hastelloy C
Polyurethane
316 SS
W151
NI Resist
Ferralium
Hastelloy C
316 SS
Rubber
W151
Polyurethane
Neoprene
Butyl
Nitrile
EN56C
Ferralium
Hastelloy C
Titanium
316 SS
304 SS
Ceramic
Stellite
Chrome Oxide
Nordel
Neoprene
Viton
Company Profile
ShiJiazhuang Naipu Pump Co.,Ltd  is Specialized in the manufacturer and sales of slurry pump and pump parts.
 
 We Own Mould Workshop, Casting Workshp, Machining Workshop and Assembly Workshop .
Naipu is willing to undertake any OEM(Origin Equipment Manufacture) order for pump and mining equipment accoring to the drawing or sample.
 
Considering various requirement for material in the market, we can supply wet end part material as following, metal material A05,A07,A12,A33,A49,A61 and etc. Rubber material R08, R26, R33,R55, S01, S12, S21, S31, S42 and etc. Given customer's special request for abrasion and erosion in pumping environments, we can supply the material according to customer's material formula or sample to meet your need.
 
The Products are widely used in mining , power, metallurgy, coal , dredging, building material and other industrial lines to pump concentrate, tailing,sludge, and other abrasive high density slurries.
NaiPu Main Pump Model
| | | | | | |
| --- | --- | --- | --- | --- | --- |
| AH series | L(R) ,M | HH | SP(R) | G | AF Series |
| 1.5/1B-AH(R) | 20A-L | 1.5/1 C-HH | 40PV-SP(R) | 6/4D-G | 2QV-AF |
| 2/1.5B-AH(R) | 50B-L(R) | 3/2D-HH | 65QV-SP(R) | 8/6E-G | 3QV-AF |
| 3/2C-AH(R) | 75C-L | 4/3E-HH | 100RV-SP(R) | 10/8F-G | 6SV-AF |
| 4/3C-AH(R) | 100 D-L | 4/3X-HH | 150SV-SP(R) | 10/8S-G | 8SV-AF |
| 6/4D-AH(R) | 150E-L | 6/4F-HH | 200SV-SP | 12/10G-G | Â  |
| 6/4E-AH(R) | 300S-L | 6/4X-HH | 250TV-SP | 14/12G-G | Â  |
| 8/6E-AH(R) | 10/8 R-M | 6S-H | Â  | 14/12T-G | Â  |
| 8/6R-AH(R) | 10/8 E-M | 8/6S-H | Â  | 16/14 G-G | Â  |
| 10/8F-AH(R) | Â  | 8/6X-H | Â  | 16/14TU-GH | Â  |
| 10/8X-AH(R) | Â  | 6S-HP | Â  | 16/14H-GH | Â  |
| 12/10ST-AH(R) | Â  | 8/6S-HP | Â  | 18/16G-G | Â  |
| 14/12ST-AH(R) | Â  | 8/6X-HP | Â  | 18/16 TU-GH | Â  |
| 16/14TU-AH(R) | Â  | Â  | Â  | Â  | Â  |
| 20/18G(TU)-AH(R) | Â  | Â  | Â  | Â  | Â  |
Impeller :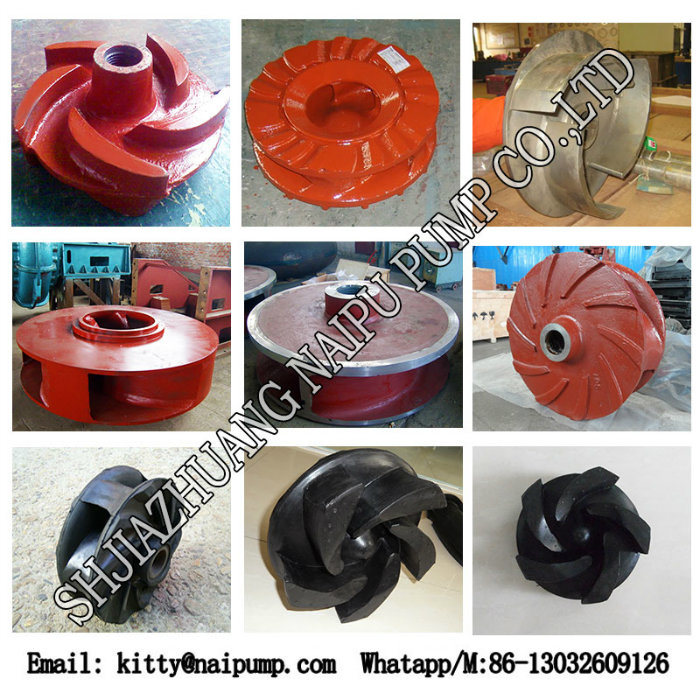 Pump Throatbush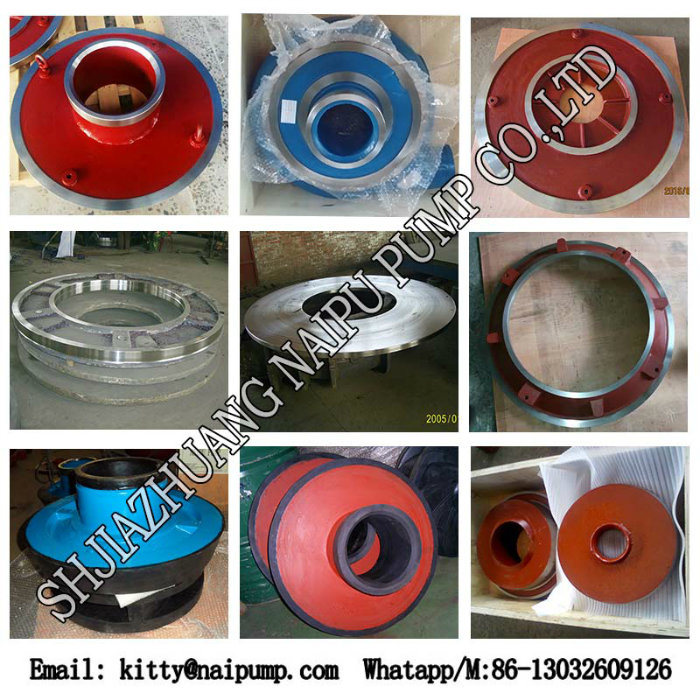 Pump Volute Liner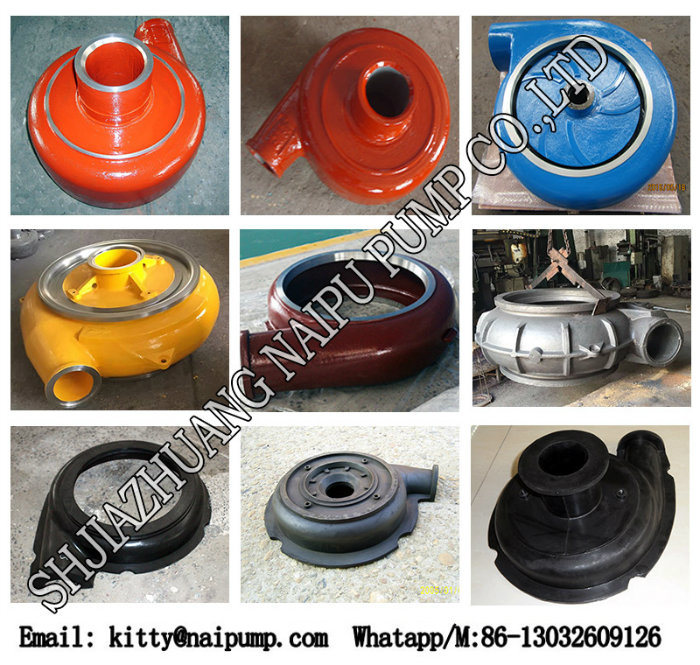 Metal Pump Spare Parts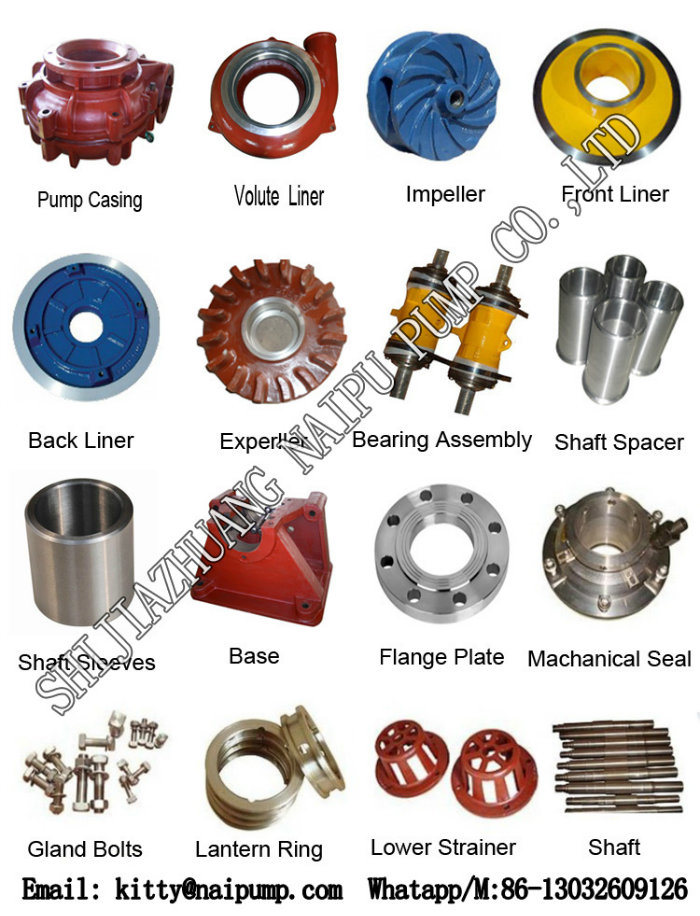 Rubber Slurry Pump Spare Parts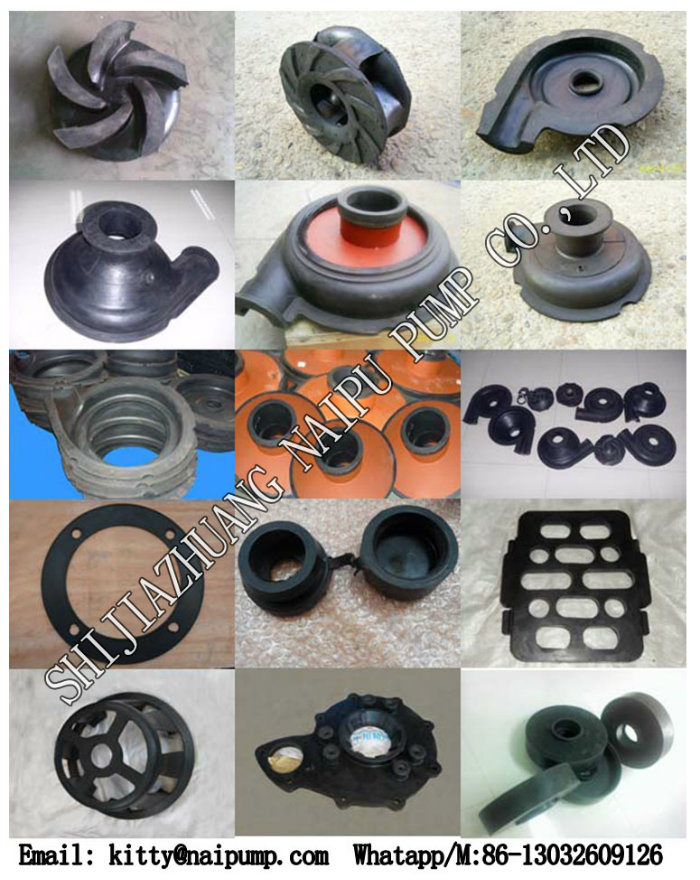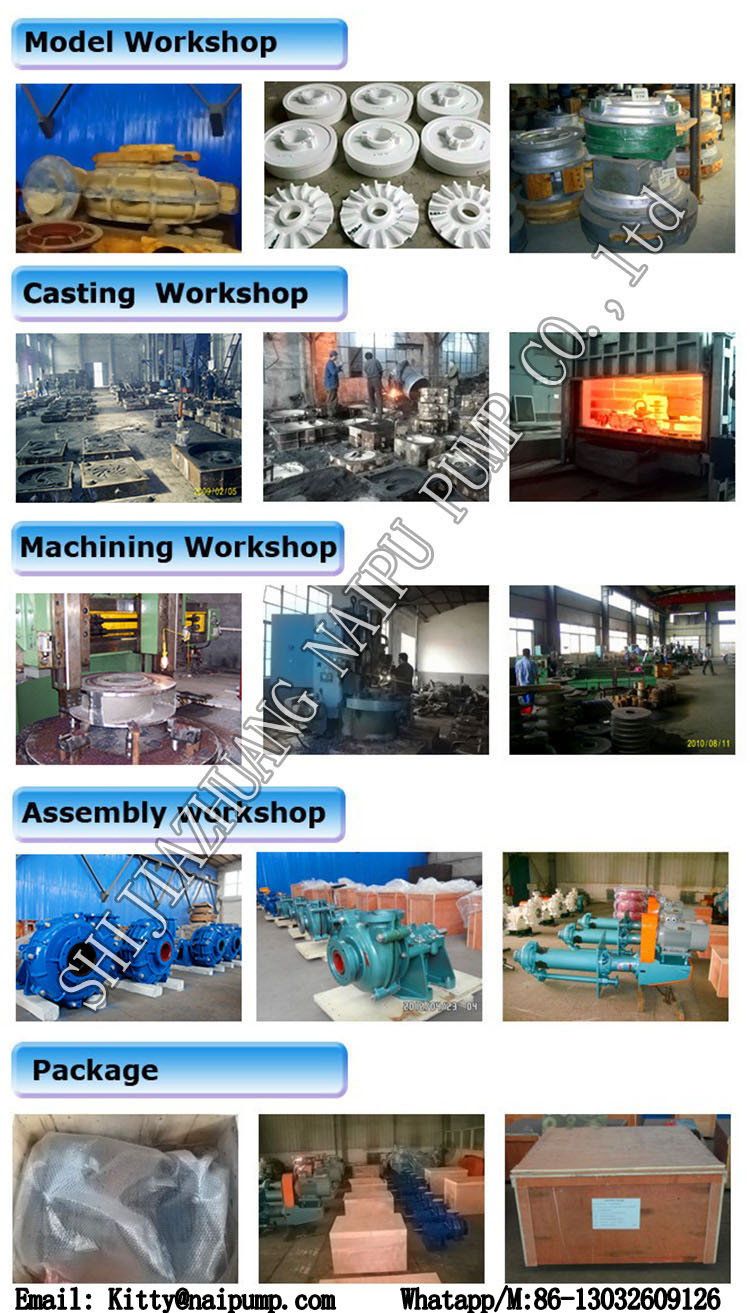 Our Service
1. Quick Reply 
Your inquiry related to our products or prices will be
replied within 12 hours.
2.Pump Choice .
Please let us know the application, capacity and head ,We can help to select the suitable pump  
3.Technical Surport .
We have a group of high quality technicians with rich experience who can solve everything  during the whole process.
4.Guarantee quality.
All the products  have proved by ISO 9001:2008, CE, SGS. And also will be inspected strictly before delivery. For Comon parts(except wet end parts,) waranty time: 1 years
5.Perfect after -sales .
We will be responsible for the whole life period
6.OEM order.Many material are available ,like High chrome, rubber , stainless steel and etc.Steely alloy.
 
Welcome to contact us 
Mobile:86-13032609126
 
 
 
 
 
Date code sign pneumatic marking machine adopts precision casting method, so as to ensure the marking precision of the marking machine, and the marking effect is clear and beautiful. Date code signage pneumatic marking machine adopts MAC high-frequency electromagnetic valve imported from the United States, which can accurately read the marking content of the marking machine. At the same time, it adopts double-column linear bearing structure, no transverse clearance, more accurate and more free positioning.
Date code sign pneumatic marking machine is widely used in all kinds of industrial parts, auto parts, motorcycle parts, metal plate on the batch number, date, trademark, product model and text, Numbers, graphics, production date, serial number (can be calculated automatically), symbol, bar code and so on.
Date code sign pneumatic marking machine can be directly on the screen to observe the marking effect, what you see is what you get. Able to flexibly edit the printed content, flow number automatic accumulation, automatic storage, storage files more than 600,000, automatic generation of tables, with statistical function, can be at any time query, quality tracking management. And can carry on the heavy code detection automatically.

Date Code Label Pneumatic Marking Machine
Date Code Label Pneumatic Marking Machine,Automatic Label Engraving Machine,Time And Date Stamp Machine,Electronic Date Stamp Machine
Jinan Luyue CNC Equipment Co., Ltd. , https://www.sdlycnc.com