Production Name:
20L Double Station Blow Molding Machine
Application:
for Various Kinds of Plastic Cans Production
Blow Moulding Type:
Extrusion Blow Molding
Certificate:
Ce,ISO9001,SGS
Abroad Service:
Available
Transport Package:
Iron Tray or Wooden Case
Specification:
CE, ISO9001
20L Double Station Extrusion Blow Molding Machine
MODEL: Double Station Extrusion Blow Molding Machine SRB90D
TARGET PRODUCT: 5~20L Jerry Cans, Bottles, Kettles and Toys
MAXÂ PRODUCTÂ VOLUME:Â 25Â Liters
PLASTIC MATERIAL: HDPE, PP, PVC, PETG, ABS, EVA
DELIVERYÂ TIME:Â 75Â Days
GUARANTEE TIME: One Year After Delivery
Machine Model

TDM-90II

Max Product Volume

25L

Target Material

HDPE/PP

Machine Weight

12.8Â Tons

Voltage Suitable

Customer Specified

Screw Diameter

90Â mm

L/DÂ Ratio

24:1

Barrel Heating Power

21.4Â KW

Extrusion Motor Power

45Â KW

Plasticizing Capacity

160Â KG

Platen Size

600x650Â mm

Opening Stroke

400~850Â mm

Max Mould Size

600x600Â mm

Head No.

1

2

Central Distance

-

260Â mm

Heating Zone No.

2+1

2+1

Head Heating Power

11Â KW

Total Power

97Â KW

Average Energy Consumption

51.5Â KW

Compressed Air Needed

0.8 Mpa / 1.2 m3

Cooling Water Needed

6.5Â m3/H

Loading Reference

40'GP
 
DIE HEAD
Head mode: the continuous extrusion head is designed with material center coming-in type and removing the plastic melting line on the product surface, easily for material or color change, saving the time & material cost with speedy operation. 
EXTRUSION SYSTEM
Gradient mixing type with high-speed energy saving design, gradually changed screw with same distance and different deep. Material of screw: High quality nitriding steel 38CrMoAlA,with nitriding surface HV≥800,brittleness≤2. Material of barrel: High quality nitriding steel 38CrMoAlA,with nitriding surface HV≥900,brittleness≤2. 
HYDRAULIC SYSTEM
The main hydraulic system is mainly composed of motor, pump, pressure regulating valve block, reversing valve blocks, cylinders and oil chillers. It controls platens open & close, carriage up & down, extrusion system up & down, blow pin actions, or even spinning cut and so on. 
ELECTRICAL CONTROL
The electrical control system is composed of operation panel, temperature control module, PLC, input & output module, proportion board, contactors, voltage stabilized source, air swtiches, mid relays, proximity switches, inverter and motors. The operation panel contains power switch, touch screen, alarm, hot cutter knob, auto cycle button, emergency stop button, action reversion button, extruding speed button. 
MECHANICAL STRUCTURE
Clamping unit is composed of front & back platens, clamping seat, carriage seat, mould stroking & clamping hydraulic cylinders, synchronizing mechanism, with the structure of nether crank design. Platen movements open & close, carriage up & down is assisted with linear guide rails & ball bearing sliders to increase action smoothness and position precision. The end positions & slow speed positions are controlled by proximity switches or transducers. 
AIR & WATER SUPPLY
The pneumatic system contains air cylinder, air valves, air filters, air tubes, fast plugs and so on, for controlling the actions of head inner blowing, blow pin blowing, auto-deflashing, or pushing in & out for some special moulds. The necessary air pressure is 0.8~1.0 Mpa, air consumption is 1.0~1.2 M3/min. The water system contains water distributing blocks, ball valves, tubes, connectors and so on, for chilling the screw & barrel, hard gear box, blowing units and moulds. The necessary water pressure is 0.2~0.4 Mpa, water consumption is 6500L/hour.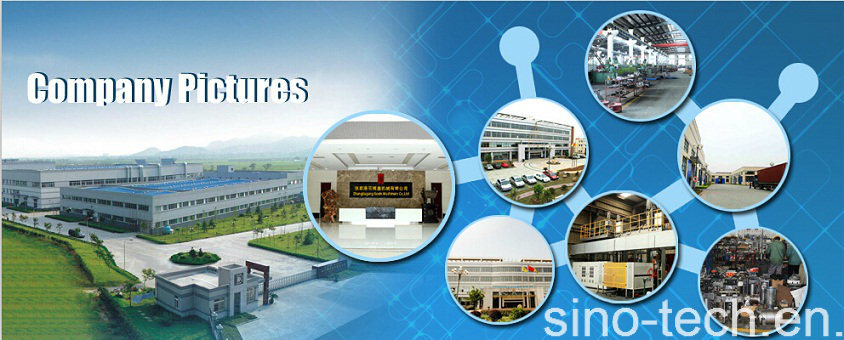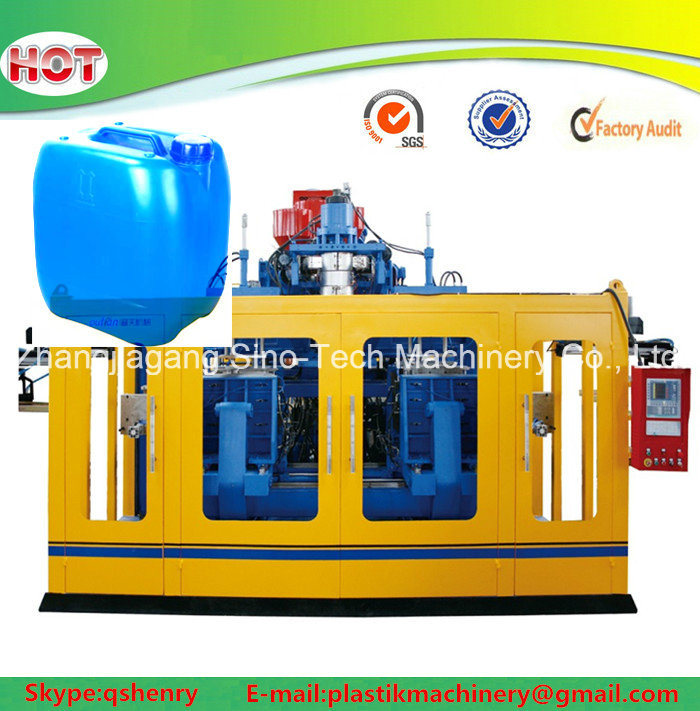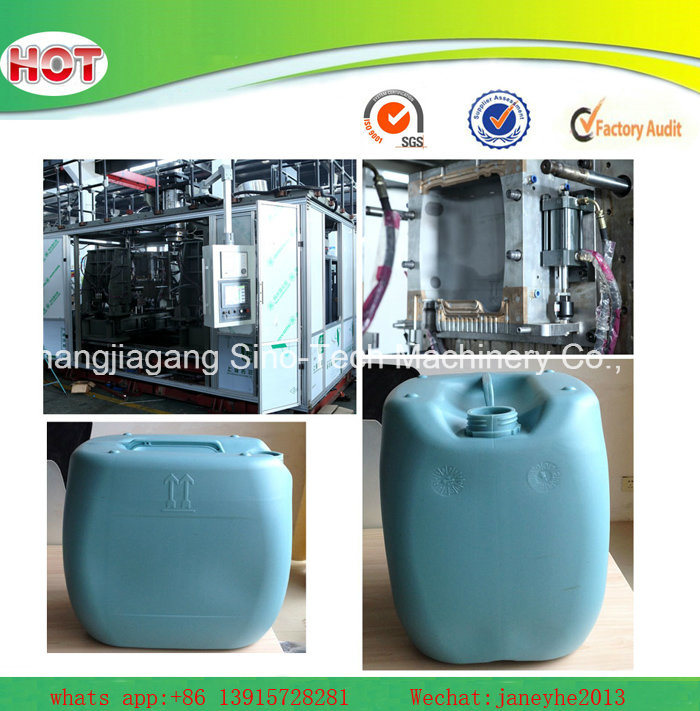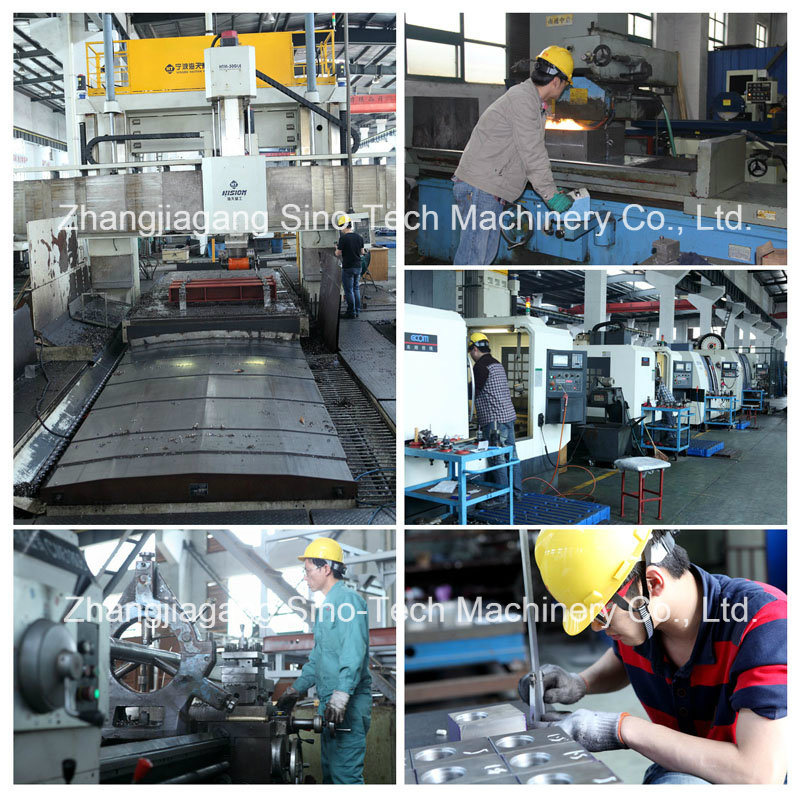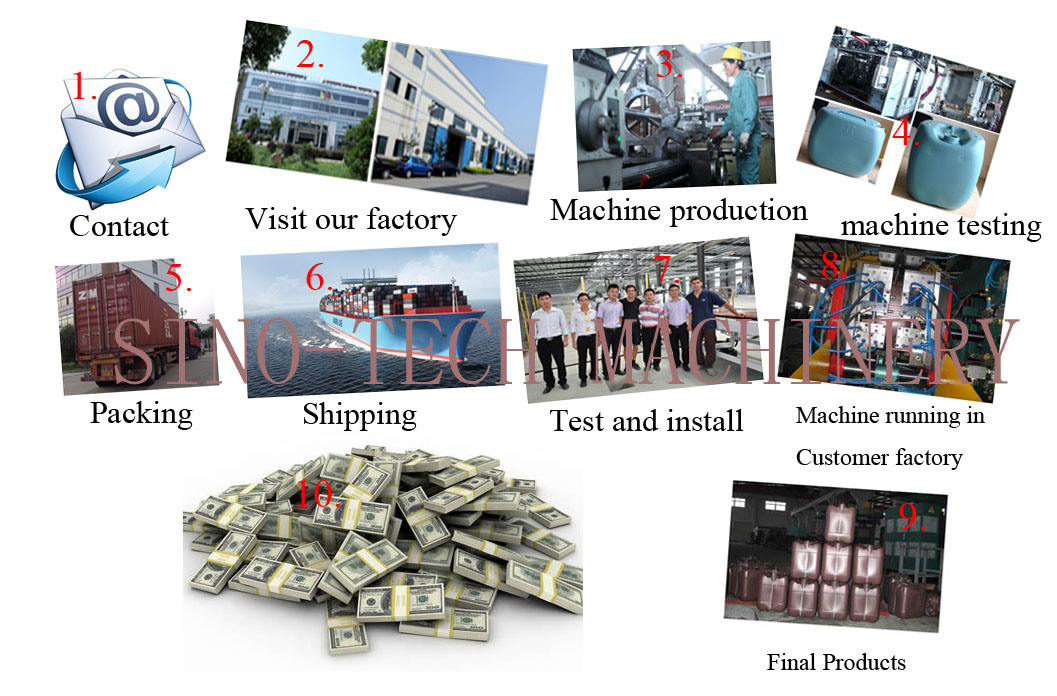 Any question,please call me. 
MOB&waspp: +8613773240086
 
Round Bottom Alumina Crucible ,Dta Crucible Cup ,Ceramic Sample Pan,Alumina Ceramic Sample Pan
Dongguan Boye Instrument & Machinery Equipment Co., Ltd , https://www.boyelab.com