Serviceability:
Common Use
Surface Finish:
Powder Coating
5 Tiers Heavy Duty Metal Rack, Size:90x45x180cm
Load capacity: 265kg/each shelf , Total 5 tiers
Thickness of steel frame: 1.3mm,  MDF board: 6mm
Power coating finishing.
 This heavy duty boltless 5 tier shelving unit is great value for money and is a practical storage solution for the home, office, garage, workshop or shed.

It features a sturdy 1.3mm thick steel frame with powder coating finish.The hook and eye construction means that the shelves are fully adjustable, allowing you to adapt the unit to suit your requirements.

Each shelf has a capacity 265kg  which means that each individual shelf can hold up to 265kg when the weight is distributed evenly over the full area of the shelf.

It's boltless construction makes this quick and easy to assemble, no tools are required, making it easy to fit anywhere in home, garage or workplace (not suitable for use outside).

Specifications: overall width:90cm, overrall depth: 45cm, Overall height:1.8m

MDF board thickness:6mm

Each shelf capacity:265kg
(The light duty one of Load capacity 175kg/each shelf & 100kg/each shelf are also available for this type of Metal Rack)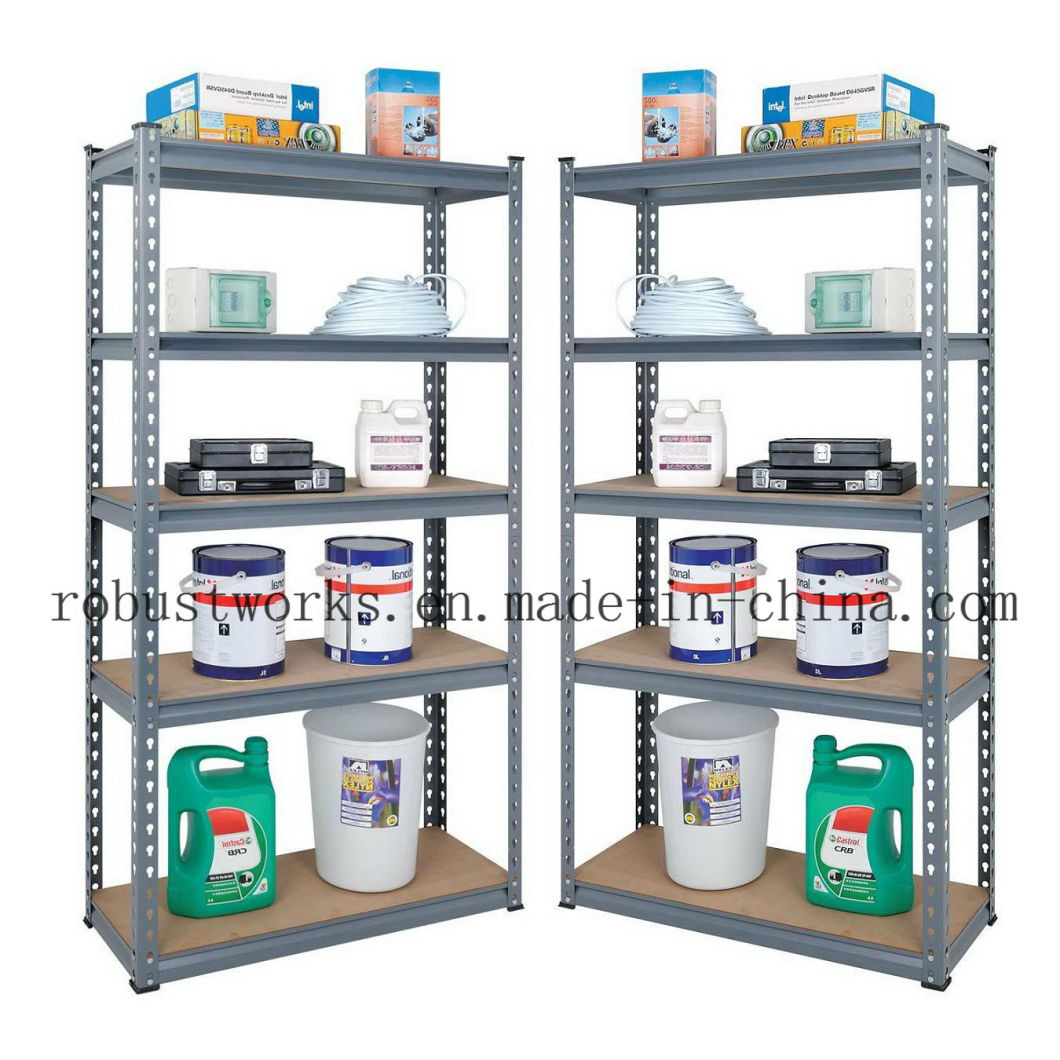 Atlascool Air Cooled Condenser has 4 types, including lateral air blows type, top air blows separate one, top air blows box one and horizontal air blows.
Air cooled condenser, Cooler Condenser and air cooled condense rfeatures:
1. Cabinet is steel plate with plastic spray, corrosion-proof and pleasant looking.
2. Mechanically expanded pipes with aluminum fins good heat transfer performance.
3. Air Cooled condenser have done 2.8 Mpa gas pressure and pollution clear before leave factory.
4. R22, R134A, R404A, R407C etc are optional.
5. Large air flow and low speed Built-in motor with low noise and nice looking.
6. It is widely use in big capacity condensing unit, large windward acreage and high heat exchange efficiency, with external motor.
We assemble Air Cooled Condensing Unit and Refrigeration Condensing Unit with all types of air cooled condenser.
Air Cooled Condenser
Cooler Condenser,Air Cooled Condenser,Air Cooled Condensing Unit,Refrigeration Condensing Unit
Shandong Atlas Refrigeration Technology Co.,Ltd. , https://www.atlascoldroom.com