On September 1, China's first professional alliance for energy efficiency testing - "Shanghai Energy Efficiency Testing Strategic Alliance" was established in Shanghai Energy Efficiency Center. The establishment of the alliance was initiated by the Shanghai Energy Efficiency Center and was jointly constructed by 12 professional research institutes, universities and energy efficiency testing organizations in Shanghai, including 12 professional organizations that have long been engaged in energy-saving technology research, energy efficiency testing, and energy conservation management. Secretary of the Shanghai Municipal Commission for Economic and Trade Ruan Zhiqin, Director of Energy Conservation Yuan Qinghai, Deputy Director Tu Lide, and the relevant departments and agencies of the government such as the Municipal Development and Reform Commission, Science and Technology Commission, Technical Supervision Bureau, Energy Conservation Association, Energy Conservation Monitoring Center, and district and county energy conservation supervisors Relevant leaders and representatives of coalition members attended the inauguration and signing ceremony of the alliance.

The conference was chaired by the former Director of Qinghai, Energy Saving Commission of the Economic and Information Commission, and Secretary-General Minhiko Koji made an important speech. Chen Weihua, general manager of the Electrical System Energy Saving Engineering Center, spoke at the conference on "Improving Energy Efficiency Testing Capabilities and Promoting the Implementation of Energy-Saving Projects in Motor Systems."

The establishment of the Shanghai Energy Efficiency Testing Strategic Alliance will be guided by the national policy, based on the principles of the market, and based on honesty, equality, credit, and mutual benefit as its prerequisites. It will persist in demonstrating openness, dynamicness, strategicity, and sharing, focusing on the ten major priorities. The "Energy Conservation Project" puts forward specific requirements for the development of energy efficiency inspections, fully integrates the resources of the member units, strengthens the construction of energy efficiency testing quality management systems, strengthens domestic and international exchanges, deepens production, research, and research, and jointly commits itself to research on energy conservation diagnostics and energy efficiency system standards and methods. Improve the overall service ability and service level of energy efficiency testing, and better undertake the energy efficiency inspection personnel commissioned by the government to contribute to energy conservation and emission reduction.
Tailor Made Mastic Tape Pad is widely used for following aspects:
The product has excellent waterproof and insulating properties and is an excellent choice for the power industry and the communication industry.
The product is suitable for cable insulation, busbar insulation, communication base station insulation, transformer insulation, etc.
Wrap the wire with this product as a partial insulation treatment.
Waterproof sealing and insulation protection for overhead line clamps.
Waterproof sealing and insulation protection of exposed metal parts of electrical connection.
Repair of damaged cable terminals.
Insulation and sealing of exposed metal parts of the busbar connections for the switchgear.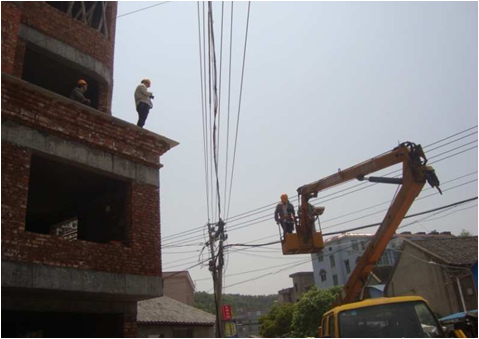 Customized Mastic Tape Pad ,Waterproof Insulation Mastic Tape Pad ,Black Mastic Tape Pad ,Grey Mastic Tape Pad
ShenZhen FUJI Electric Material Co., Ltd , https://www.sinofuji.com