Most drivers will have the habit of wearing sunglasses when driving a car. It is cool and cool to wear a pair of sunglasses. They did not know that driving sunglasses with sunglasses would cause great trouble, and sometimes even a car accident would occur. In the absence of any impact, some people may not believe that driving sunglasses with sunglasses can also cause problems. However, after reading the following analysis, most vehicle owners will understand.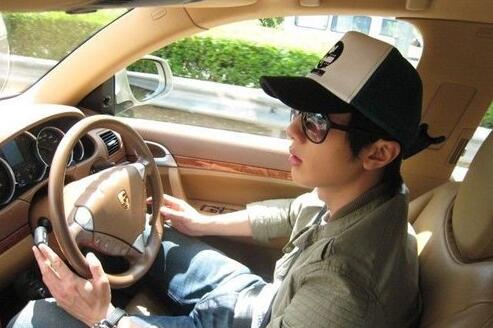 Wearing dark sunglasses will be unexpected
Ms. Lo usually sees her friends wear special sunglasses. When her new car gets her hands, she first buys a pair of sunglasses. During the Spring Festival, Miss Lu's family drove to the countryside because of the darkness of her sunglasses and the intense daylight. When she felt that the speed of the rear car was not very fast, he directly hit the right side of the car and the two cars directly hit each other. Miss Lu's head was hurt as a result. Fortunately, her family was fine. She believes that the main reason for the car accident is that the sunglasses they wear are too dark to see the speed of the rear car.
Industry experts believe that wearing dark sunglasses will prolong the driver's response time
When a motorized vehicle travels at a high speed, the driver's eyes will suffer from strong light, glare and other light pollution from the surrounding environment, such as strong sunlight, reflected light from buildings, reflected light from the front cover, scattered light from asphalt and the like. Too much glare can leave people blind, obscure their eyes, and cause eye fatigue, making it difficult for drivers to concentrate on road conditions for a long time. This is very dangerous. If you wear a pair of dark sunglasses, you will only make the driver's vision more blurred, which will reduce the driver's reaction speed.
The color of the sunglasses worn when driving
It is recommended that drivers' friends, such as sunglasses, should not drive too dark. The dark colors of sunglasses can delay the time the eyes send the image to the brain. This visual delay also causes the speed to feel distorted, which makes the driver with sunglasses make wrong judgments. . And studies have shown that too dark sunglasses will prolong the driver's reaction time to unexpected situations. Therefore, the owners can choose polariscopes or light sunglasses to drive.
Editor's Note: Driving for a long time wearing sunglasses, the eyes will have a sense of soreness, the line of sight is very easy to blur, so try to wear sunglasses as much as possible. When the sun is not strong, there is no need to wear sunglasses to drive. If you really need to, you can choose a lighter shade of sunglasses.
Engine Connecting Rod,Hino Connecting Rod,Hino F20C Con Rod Bearing,Hino V22C Con Rod Bearing
Foshan Evictory Diesel Spare Parts Co., Ltd. , https://www.evictoryparts.com